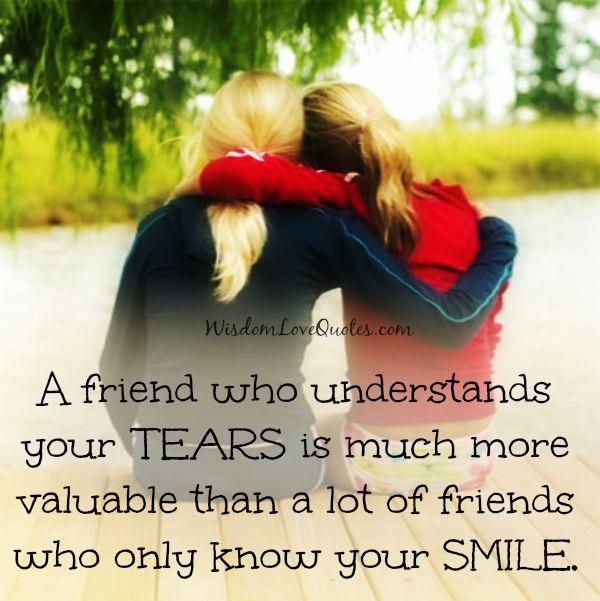 It's easy to have a bunch of friends in the good times. It's those friends who stick with you through the struggles and help you shoulder your burdens while understanding and loving you at your most unlovable that matter the most. Those are the ones you want to keep in your life and treasure. You also have to return that sentiment when they face their challenges. I am grateful for my friends who have stuck by me with minimal judgement and lots of understanding when my life has gone sideways. ~ L.E. Anderson 
My Mom always said that a friend in need is a friend indeed. Only during test, trials and tribulations does true friendship stands proves their worth. ~ Unknown
The true friends are only a few people for whole your life.
Many tears fall in ones lifetime but people that can keep your tears and read behind your smile are the ones that hold your heart. They are the most valuable force in ones life. ~ Elita Giles 
Be the friend you want others be to you. A real true friend not just in words but in the real sense and meaning of it. Just be a true friend to others doesn't matter if they are or not to you. What matter is that you treat them real no pretending no hidden agendas.
A real and true friend is someone who understands what you been through. They show that they truly value your friendship by their actions and although, they are busy they make time to be there for you. ~ Sheina De Leon 
Got Something to Say! Comment below :-
comments