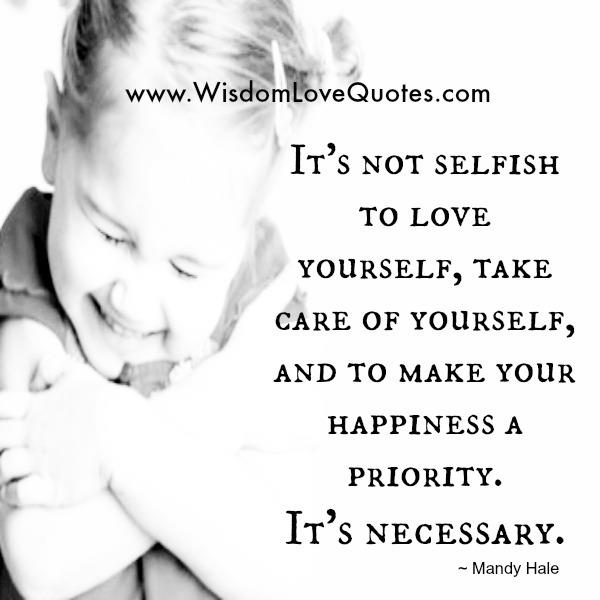 Love yourself first and be careful of your heart.
If you are happy, it is easier for other people to get like you, because you have such a better outlook towards others and if, you love yourself it's easier for other people to love you back. ~ Carla Simmons
Make yourself happy. Don't wait for someone else to do it. 
Being egocentric is a necessity; you cannot keep on making other people happy if you do not take care of your own happiness/ however being egoistic is the negative side and sad side of people thinking too much about themselves. ~ Laetitia De Nys 
Don't forget to take your loved ones also into this pool of happiness.
Loving yourself means taking care of yourself. It means understanding & respecting yourself, needs & priorities: both emotional, physical, psychological. This leads to mental physical & emotional health as well as strength. Now you are more stronger & have the potential to manage the challenges of life with more wisdom & peace. Loving yourself is the most important thing you do for yourself. ~ Farhana Meer 
Got Something to Say! Comment below :-
comments