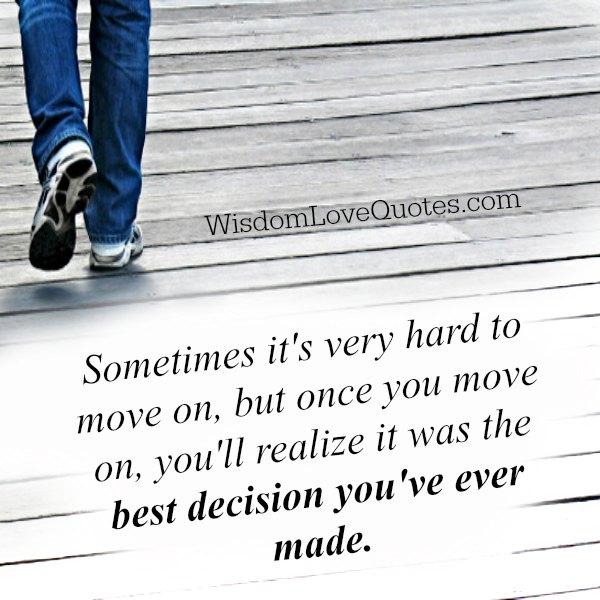 Never mind how long it took you to move on. You had the strength to do it when the time was right for you. Congratulations on becoming a strong person.
It took me long enough to realize too, but it's not your fault nor was it mine. Once you're out stay out, it's hard because I went back and forth more times than I can even count, but once you're out for good, the weight is lifted off of your shoulders, and it feels like you've been reborn. ~ Salina Bertin 
The first step is usually so hard but once you go on you discover your power.
Sometimes not getting what or who you want is a brilliant stroke of luck. There are people out there who you'll love that won't give it back. What I discovered is that they are living out their Karma, and you shouldn't interrupt it. They'll figure it out and you should do nothing less than live well. ~ Bryan Mills 
Life is series of chapters in own Book, each page reveals new stories, this will not mean forgetting the previous ones.
Just when you move on,you open doors for new opportunities and you realize that you were stronger than the trial itself. ~ Nandipha Sifuba
We really have to leave the past along with the bad experiences we've encountered, but take those experiences as lessons learned in order to make ourselves a better people who are deserving also for the right and better one. ~ Ryan De Leon
Got Something to Say! Comment below :-
comments