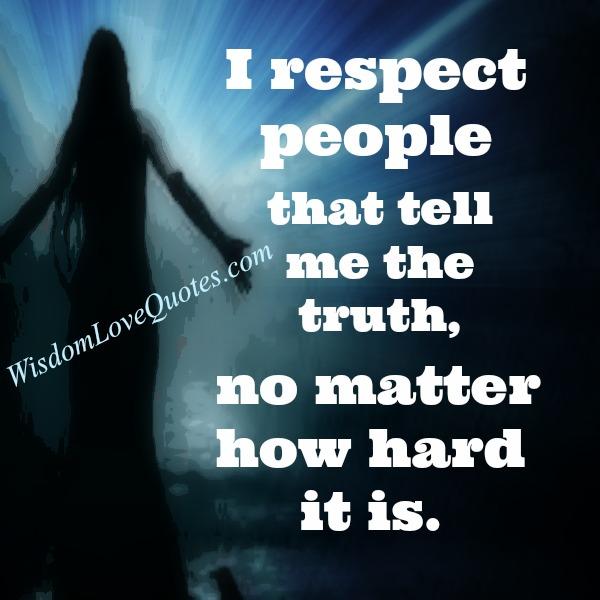 The truth is always better than lies and even worse, what your own mind can conjure up. Hearing the truth shows that the recipient is respected. A lie, no matter how small, begets more lies and truth always comes out in the end. ~ Veronica Coughlin 
A lot of people don't have enough courage to do that.
Rather be slapped in the face, than stabbed in the back.
Sometimes truth is actually only the opinion of an egotist, therefore just a lame excuse for being cruel. ~ Daveand Riggs 
Don't ever get in the habit of lying whether it is big or small.
It is better to tell the truth, than a lie because a lie can hurt people's feelings and they may never trust you again. You can sometimes loose your friends because of this. There is an English saying for liars which is as follows: To be a liar, liar pants on fire. ~ Wishwell Clara 
Got Something to Say! Comment below :-
comments